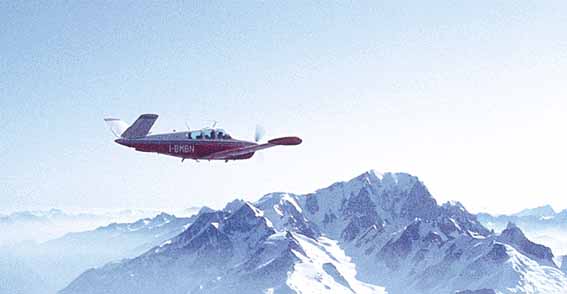 -BMBN is V35TC serial # D8133, built in 1966. I've own it since 1975, and have flown in it for about 1800 hours. We went together from Milano (Italy) to Malta, Cape North, Istambul, Bordeaux, covering a lot of Europe. We won twice the "Giro Aereo di Lombardia", a Rally competition, placed second in "Giro Aereo d' Italia" in 1977, and were also second three times in a pure speed competition, the "Trofeo di Lombardia". The photo shows us as we fly above Monte Bianco, the highest mountain in Europe,at 16000 feet.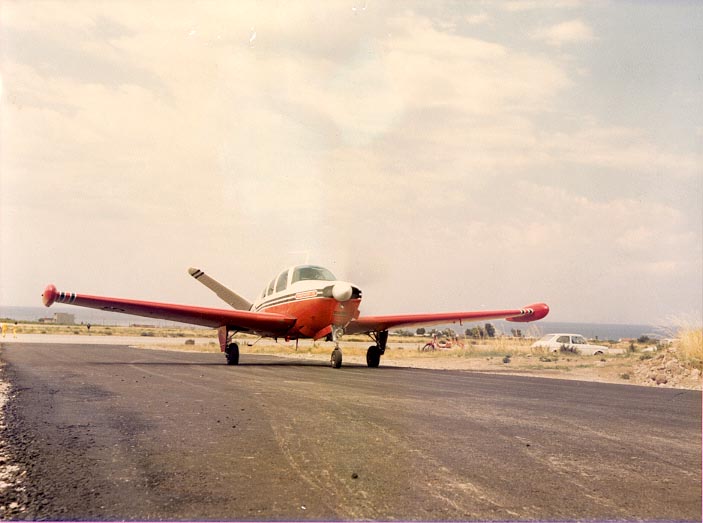 Taking off at Reggio Calabria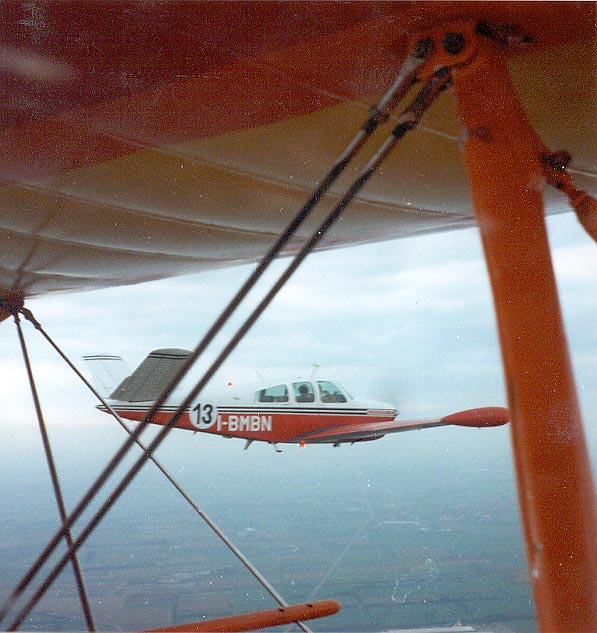 Flying formation with a friend's Pitts.
---
$Id: index.html,v 1.1 1998/02/21 04:12:59 root Exp root $