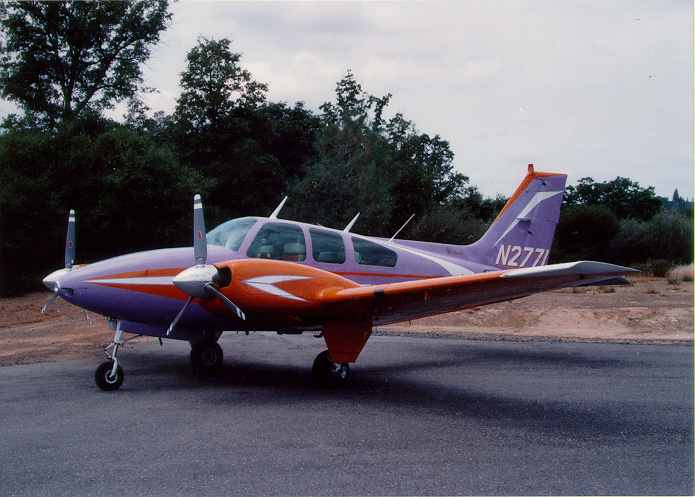 N2771 is one of the finest examples of an early Beech Baron. It was built in April 1962 and bears s/n TC-270. It left the factory exactly as it looks today in the photo, having been repainted only once in the original scheme and highly unusual colors! I'm sure it is the only orange and lavendar Baron in the world....When I asked the original owner of 28 years why he had the airplane painted that way, he told me the orange was for visibility and safety and the lavendar was just to be different!
N2771 has been hangared and maintained by Beech since new. It is a Colemill President 600 conversion with Victor Limited Edition engines. Most every late model Baron modification has been added including the large cargo door. Avionics are mostly Collins Micro-Line with dual King transponders, Foster F14 loran, Stormscope, and a Century IV autopilot with a Collins PN101 HSI/Slaved compass.
N2771 draws attention wherever I go and is a pure joy to own and fly.
Sven Larson, VNY, CA
svenlarson@socal.rr.com or SLarson277@aol.com
---
$Id: 2771.html,v 1.1 1997/05/12 04:16:10 root Exp root $