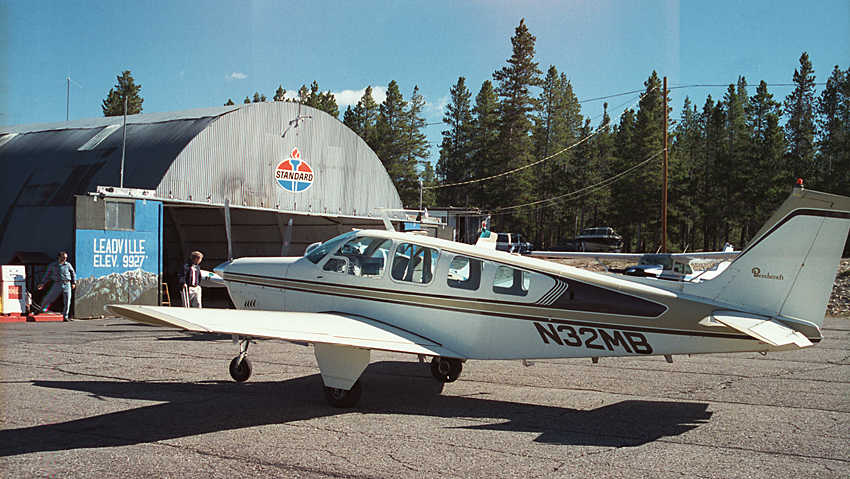 Here's a picture of our 1969 BE-36, 32MB, at Leadville, Colorado, in September, 1998, during my vacation trip.
The plane belongs to Marin Airmen, Inc., a seven-owner group. It's hangered at Gnoss Field, Novato, Calilfornia, just north of San Francisco.
It has GAMIs, JPI with fuel flow, Trimble Approach 2000 GPS, Argus 3000 moving map, King KX-196 comm, KX-165 nav w/ILS, HSI, S-Tec autopilot, Nelson oxygen flow meters and cannulas, and no ADF or DME.
Mick Ruthven
---
$Id: index.html,v 1.1 1998/10/11 14:12:43 root Exp root $