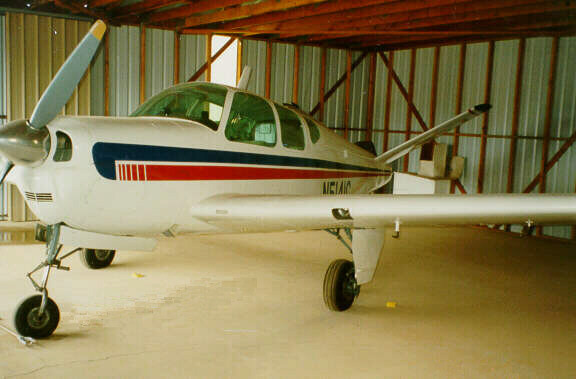 This is picture of our 1950 B35 N5141C. It has an E225hp engine with the Hartzell hydraulic prop. We bought it in May 1998, after I sold (snif!) our 1947 model 35 N2929V (see picture above). I just could not stand being without a Bonanza! They are wonderful planes. If you have a good one. Hold on to it as long as you can.
The one thing I found out, in the upgrade process is that only another Bonanza will beat a Bonanza in overall owner satisfaction.
We flew N5141C to Arlington, WA for the EAA fly-in (from our home in Reno,NV). It is a great gathering. Highly recommended for those that don't have the time to fly to Oshkosh!.
---
$Id: index.html,v 1.2 1998/12/28 17:56:28 root Exp root $