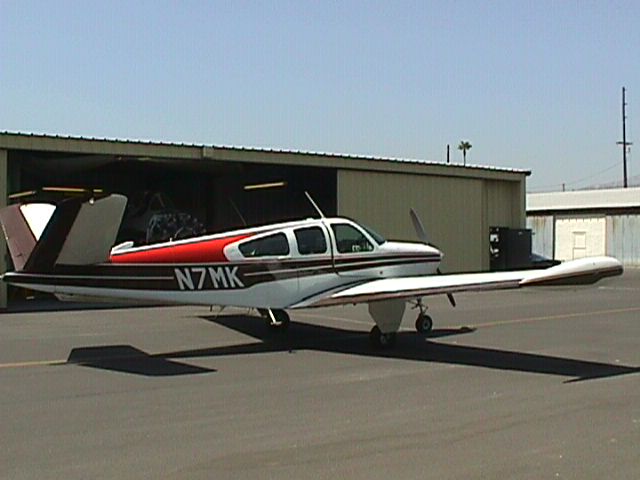 Thank you for a great page for our magnificent flying machines! This is my 1951 Bonanza C-35 V Tail. I have flown many airplanes, but I can tell you there is NOTHING like a Bonanza!
Fast, Solid, Magnificent Engineering, makes me feel like I am flying a 747!! It is hangared at Whiteman Airpark (WHP) in the San Fernando Valley In Los Angeles, Between Van Nys (VNY) and Burbank (BUR), I love flying it any time I can.
Las Vegas is our favored Destination! It's IFR Certified with an Autopilot STEC-50 It is a Joy to Fly!
Thanks for a great page.
---
$Id: index.html,v 1.1 2000/03/12 02:37:55 root Exp root $